Lavender in my Pocket - sorry out of stock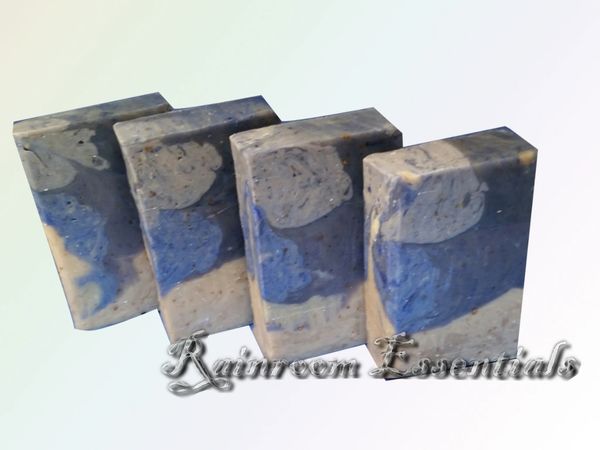 Great bar for every day use with lovely bubbles and fun tan to blue color.  We have added ground Colloidal Oats to give just the gentlest amount of exfoliation.  This Lavender bar maybe should be called barely there because the Lavender & Oat scent is very subtle.  Not over powering.  Like all of our soap this soap is hand made & hand cut.  As with any handcrafted product there may be small differences in color and size of each bar. 
Price is per bar.  Each bar is a generous 5 oz or more, at shipping.
Ingredients: Sodium Tallowate Adeps Bovis, Cocos Nucifera (Coconut) Oil, Elaeis Guinensis (Palm) Oil, Olea Europaea (Olive) Fruit Oil, Ricinus Communis Seed Oil, Sodium Hydroxide, Butyrospermum Parkii (Shea) Butter, Distilled Water, Glycerin, sugar, Colloidal Oats, Alkanet powder, Yogurt, Sodium Lactate (vegetable derived)  Vitamin E, and Essential Oils Lavender