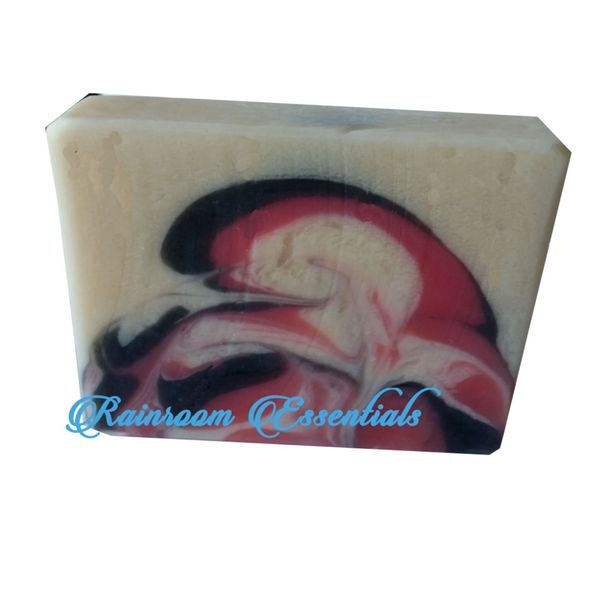 This colorful bar of soap has an uplifting scent blend of grapefruit, lemon, lime, jasmine, pineapple, black berry & ginger.  Our special blend lends this soap for the person who needs extra skin conditioning.  What more could you ask for in a soap, it's pretty bright colors, lovely scent and skin conditioning, oh did I mention the black is obtained by activated charcoal?  A great way to start your day.
Ingredients: Sodium Tallowite Adeps Bovis Oil,Cocos Nucifera (Coconut) Oil, Olea Europaea (Olive) Fruit Oil, Sodium Hydroxide, Ricinus Cummius Seed Oil,  Butyrospermum Parkii (Shea) Butter, Distilled Water, Glycerin, sugar,  Sodium Lactate, Activated Charcoal, Mica, Titanium Dioxide, Vitamin E, and Fragrance.
This product and the statements made about this product have not been evaluated by the FDA.  This product is intended for external use only and is not intended to treat, cure or prevent any condition.
As with any product you should test this on a small area to ensure you are not sensitive to this product or any of its components. For external use only.  Discontinue use immediately if you experience any negative effects from the use of this soap.