Puget Sound - With a bay rum scent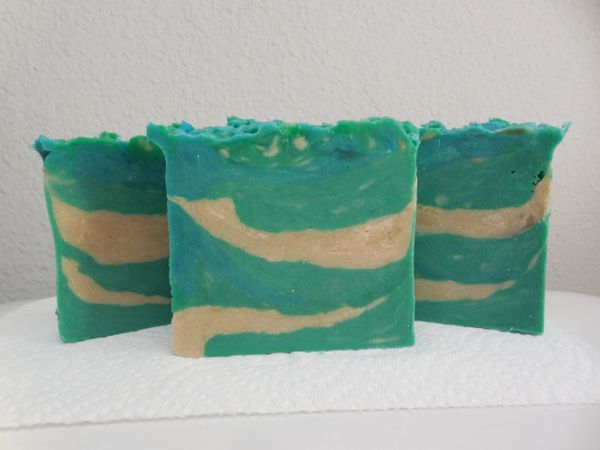 This is a great bar for the fella's with it's bay rum scent and vibrant colors.  Leaves you feeling squeaky clean.
 Price is per bar and each bar is shipped at a generous 5 or more oz ea.  This is a handcrafted product and small variances in appearance may occur.
Ingredients: Free Trade Palm oil,Olive Oil, Organic Coconut oil, Sodium Hydroxide, distilled, water, Glycerin, Vitamin E, Sodium Lactate, Fragrance, sucrose,mica color.